Working in the Countryside...
I went back to my project in San Joaquin County today. I tried something new with my GPS receivers. Instead of doing the usual static survey (observe every point for 15minutes) I did a stop&go kinematic survey. To do this I had to initialize the rover (receiver that I take around with me) on an initializer bar...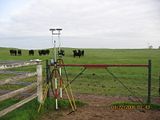 Then I took the rover and put it in the truck...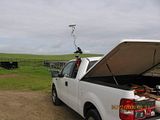 I drove to some of the monuments that I need to observe. I then drove back to my parking area (not risking getting my 2WD truck stuck). I walked around the north half of the Section (3 miles). Here the rover is setup on a monument I found...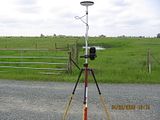 Looking east from the same point...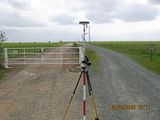 Here's a picture of Rancho Seco Nuclear Generating Station (now closed) I took while observing a control point I set...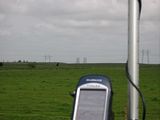 Observing a large fence post in the Northeast corner of the Section. It looks like the actual corner is the most northerly fence corner (this is based on copies of some old Surveys I have)...